Pelvic Floor Physiotherapy
The care you've been looking for is finally here!
In-person physiotherapy sessions to help with pregnancy, postpartum, painful sex, bowel control and to bring you the comfort you deserve.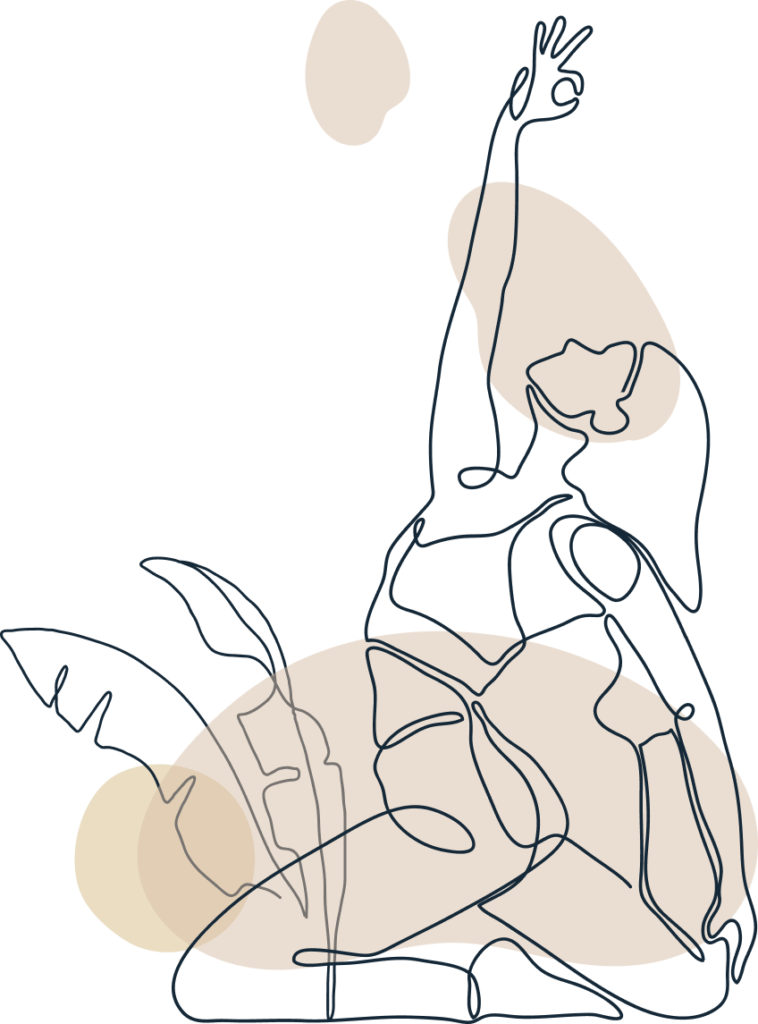 4.7/5 rating
across all Services

Judgement-free
and empathetic care
Why Choose Us?



Know Your Body Better
What is Pelvic Floor Physiotherapy?
The pelvic floor is made up of the muscles that support your urinary and reproductive tracts. They also control your bladder and bowels. Pelvic Floor Physiotherapy is a treatment for problems related to the pelvic floor. This specialised therapy includes exercises that can help relieve symptoms like pain, discomfort, and disruptions to your everyday life.
What can Pelvic Floor Physiotherapy help with?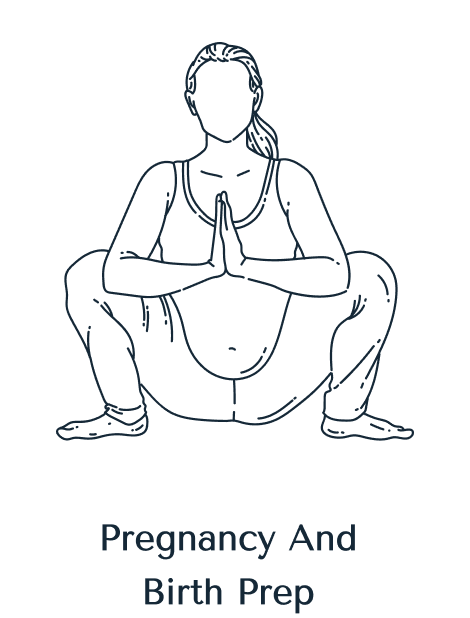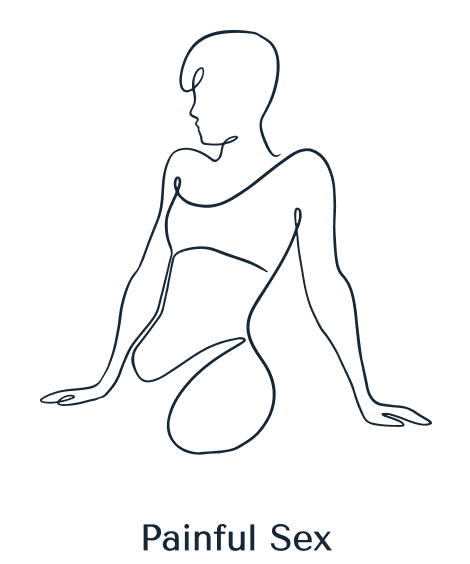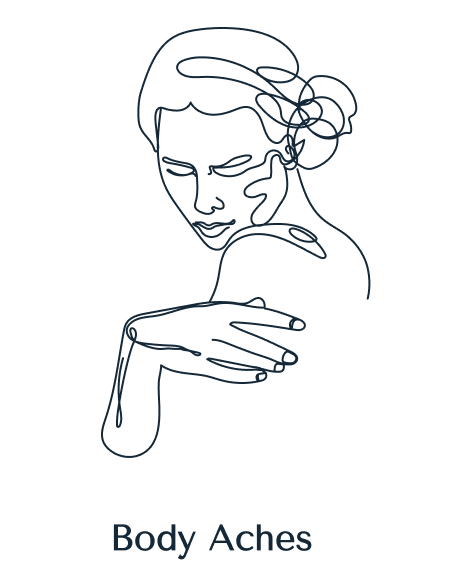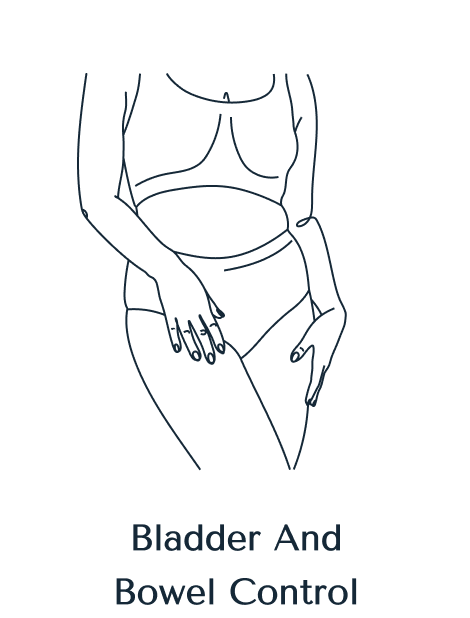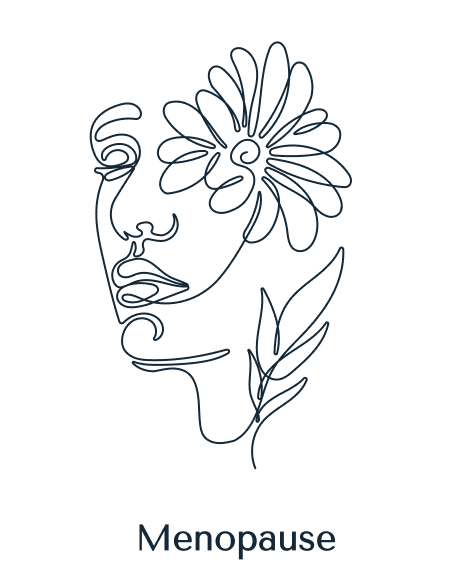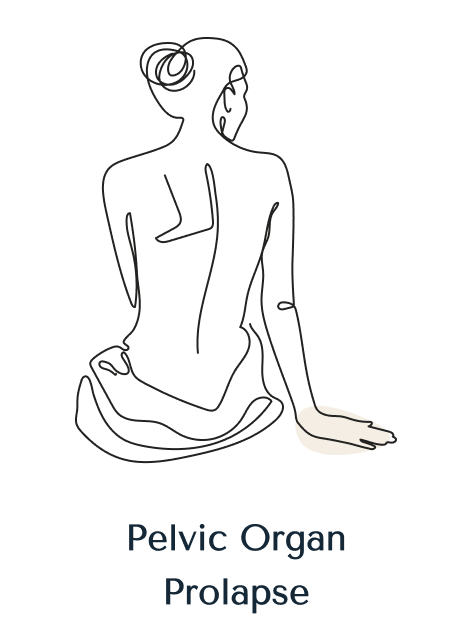 Meet Your Physical Therapist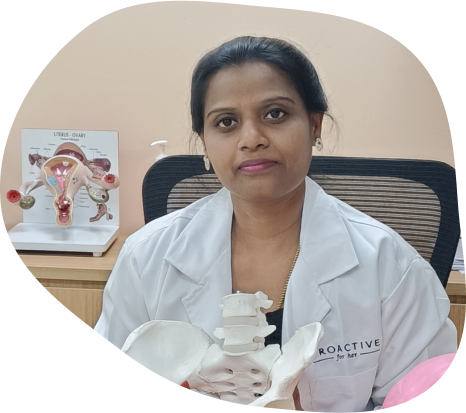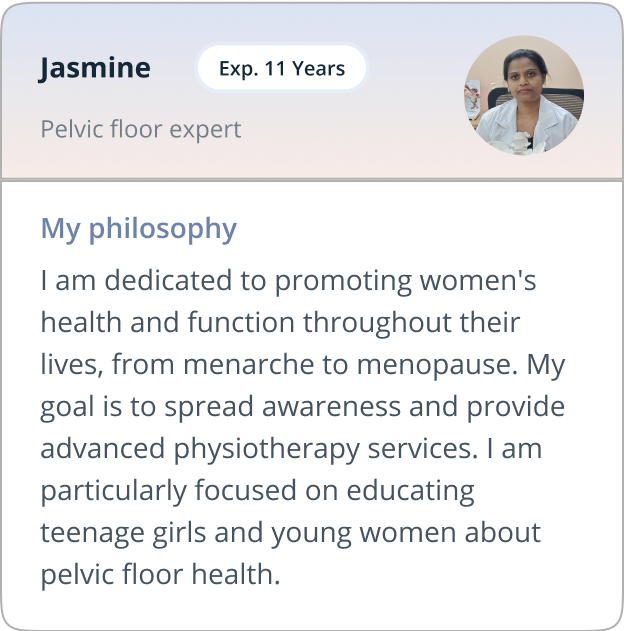 Our Approach

Meet Your Physical Therapist
Consult your physiotherapist in person to discuss in detail your history, symptoms and goals without any fear of judgment. We're here to make sure you feel heard always.

Make your plan
Each body is different – we don't believe in a standard one size fits all approach. Your physiotherapy will build your plan customised to your lifestyle, daily routine and goals.

Visit and practice
Work with your physiotherapy as per your plan and start your healing journey. We will be with you on every step of the way until you meet your goals.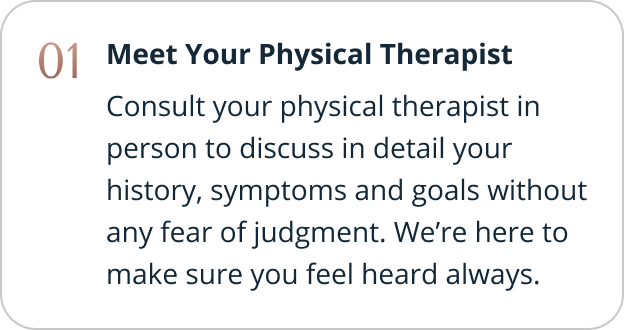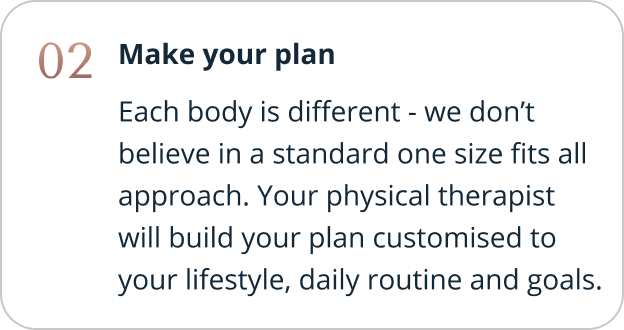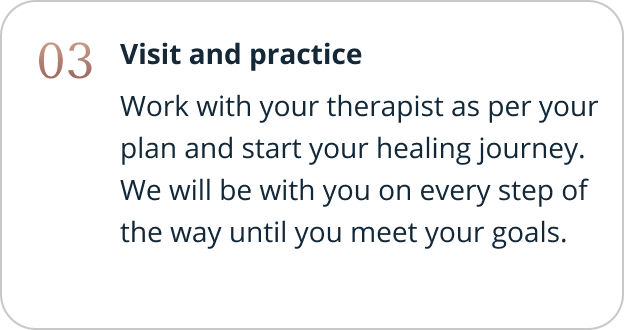 Hear from people like yourself
Frequently Asked Questions
EMAIL
connect@proactiveforher.com
© 2022 Proactive for Her. All rights reserved.