Did you know India has the most number of cervical cancer cases in Asia?
We're here to help you get a pap smear to detect cervical cancer, doctors recommend it once every 3 years.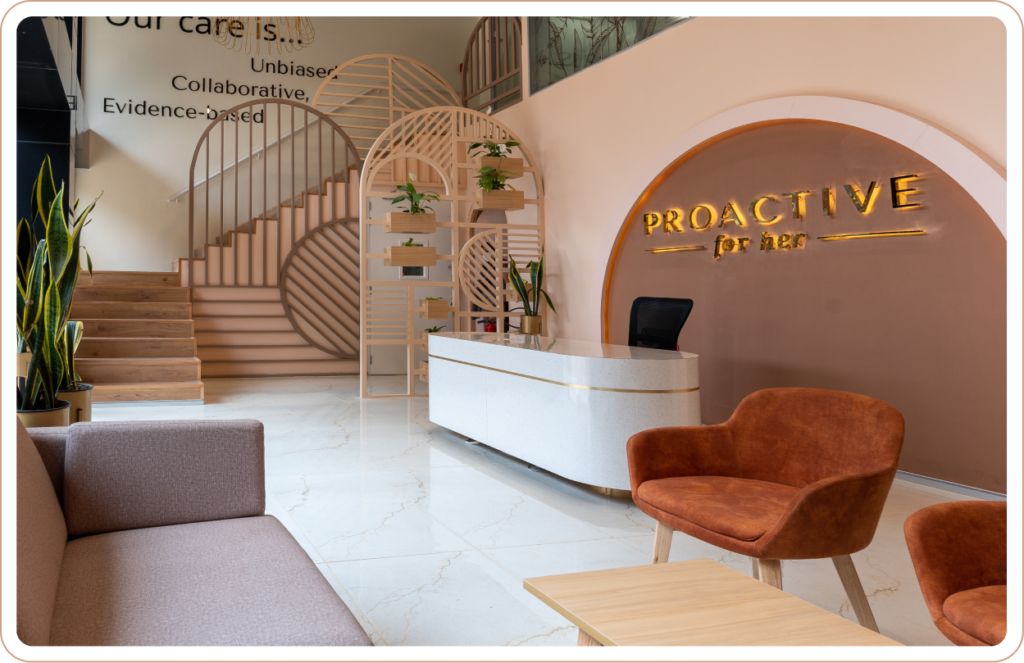 4.7/5 rating
across all Services

NABL and CAP-certified partner labs

Judgement-free
and empathetic care
Why Choose Us?




Why Do You Need Protection From Cervical Cancer?

How is a Pap Smear Done?




Hear from people like yourself.


EMAIL
connect@proactiveforher.com
© 2022 Proactive for Her. All rights reserved.