It's better to be safe than sorry, especially when it comes to STIs
Not having symptoms doesn't mean you're not infected.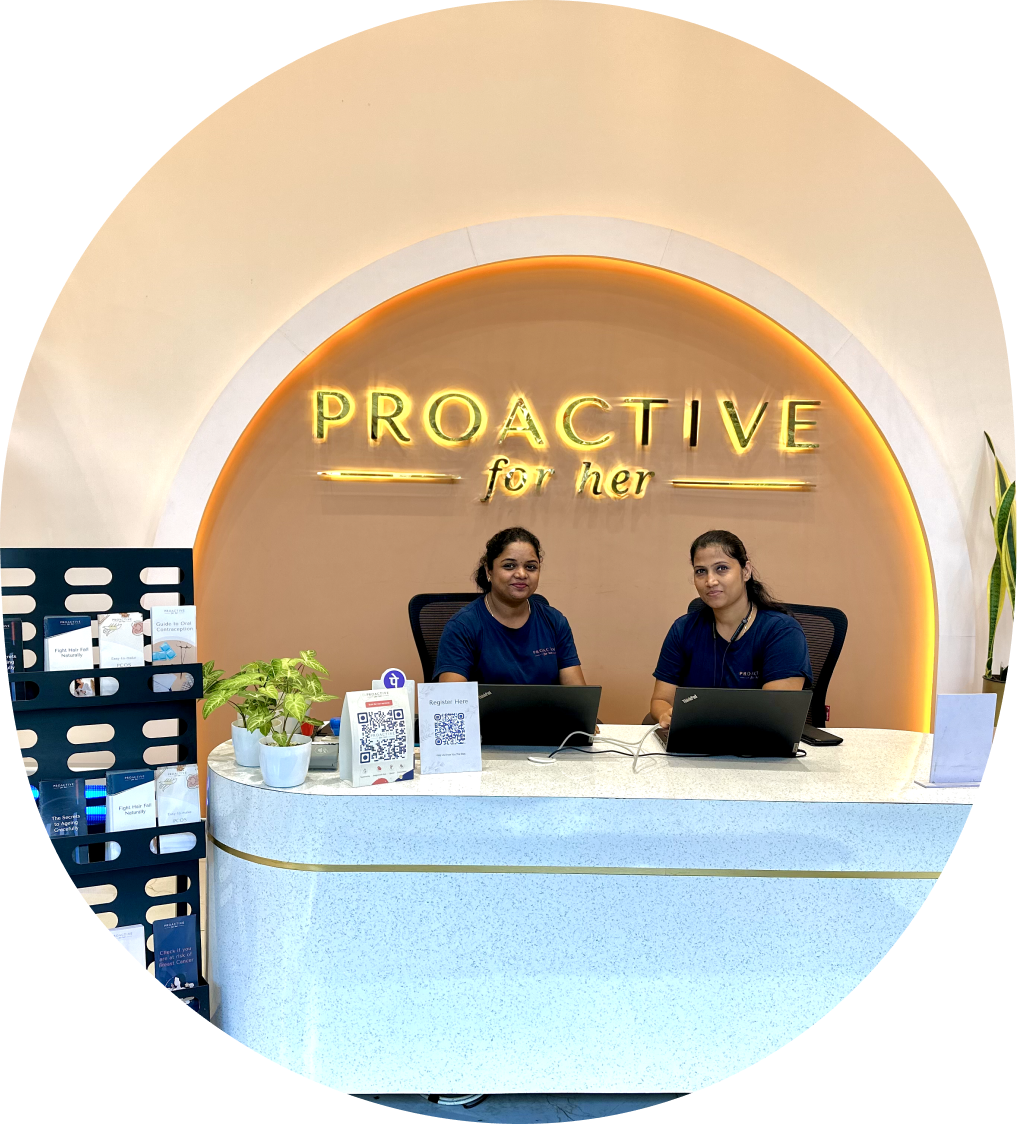 Why choose us
5000+
Women have accessed personalized healthcare
4.8/5 rating
For all services
Non-judgemental
Empathetic and stigma-free support
Everyone should get tested, here's why:
Hear from people like yourself.
HIV 1 & 2
Antibody + p24 4th/5th Gen test
Chlamydia
Qualitative PCR (urine sample)
Gonorrhea
Qualitative PCR (urine sample)
Hepatitis C
Anti HCV ELISA
Advanced STI Panel
₹7500
₹9500
Advanced Plus STI Panel
₹9500
₹12000
Basic STI Panel
₹5500
₹7000
01
Get tested today by selecting the panel that's right for you
02
Come to our clinic for testing
03
We'll send you an easy to understand and insightful e-report
04
Meet our non-judgemental Gynae
PROACTIVE CARE
beyond check-ups
Frequently asked questions.
EMAIL
connect@proactiveforher.com
© 2022 Proactive for Her. All rights reserved.